Our holiday plans are finally in place now that Thanksgiving is just a couple weeks away.
The sight of trees strapped to the hoods of cars and trucks is wonderfully charming. My heart skips a beat whenever I see the imagery, and I really feel like the holidays are near. This explains how I came up with this Christmas ornament craft! The making of homemade ornaments is one of our favorite Christmas traditions!
Here is the Cutest Christmas Tree Car Craft
You can find most of the supplies you need to make this Christmas car craft on Amazon.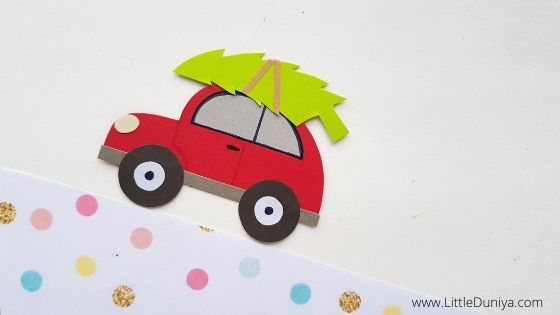 List of Supplies: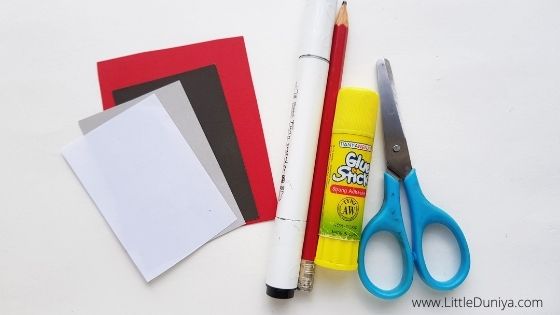 Instructions:
Step -1: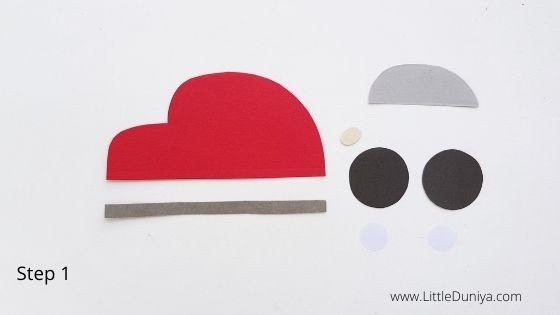 Select red, white, black, and gray-colored craft papers for the car craft. Select green colored craft paper for the Christmas tree. Trace the template patterns on the selected paper4s (car base on red, big circles on black, small circles on white, strip, and half-circle pattern on gray colored paper. Cut out the traced patterns nicely.
Step -2: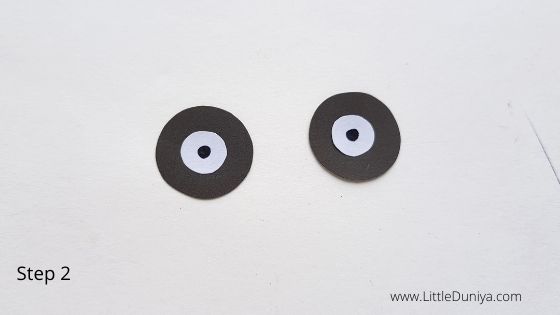 Stick the small white circles in the center of the big black circle cutouts. Use a pen to draw a small dot in the center of the white circle. Or you can draw any other pattern as you like for the paper wheels.
Step – 3: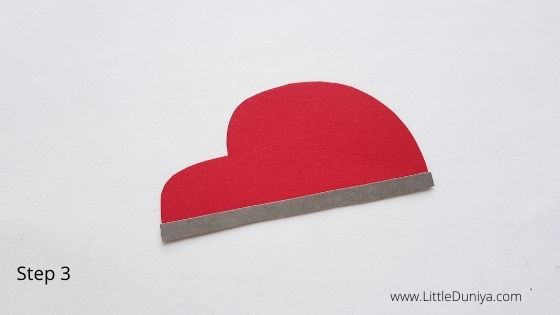 Stick the gray strip along the bottom straight end of the car base.
Step – 4: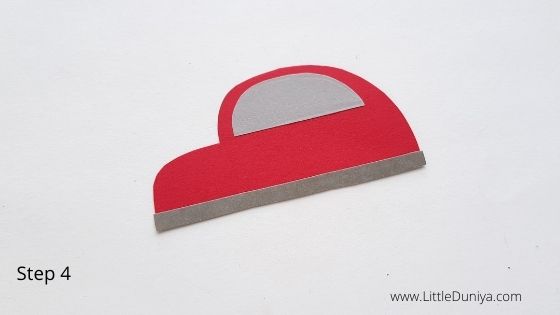 Stick the half-circle cutout within the top half-circle part of the car base.
Step – 5: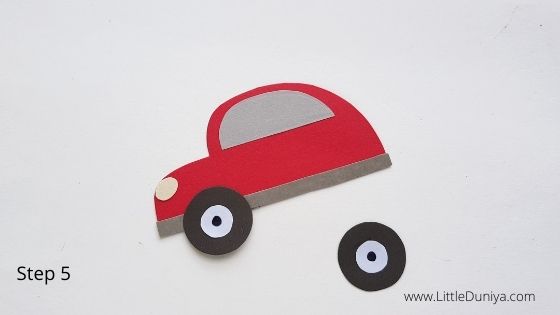 Stick the small oval-shaped piece (front light of the paper car) to the front side of the car base. Attach the paper wheels along the bottom side of the car.
Step – 6: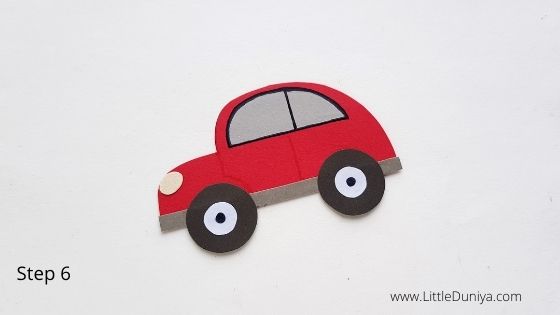 Attach both paper wheels to complete the paper car craft. Use a pen to draw outlines of the car window (half-circle).
Step – 7: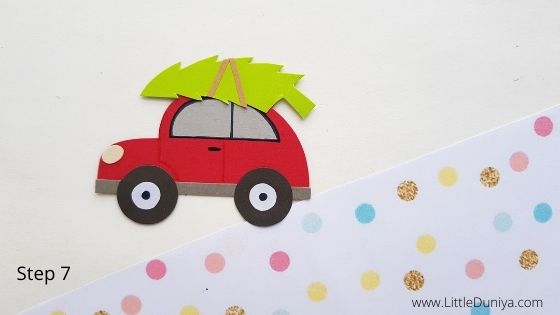 Attach 2 thin strips crisscross wise on the tree and then stick the tree to the top side of the paper car to complete the craft.